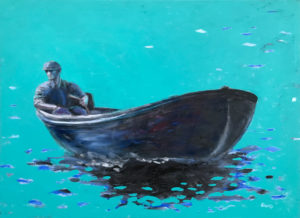 Paul is our current president here at WAA, he currently resides in central New Jersey.
Anna is a nature and fine arts photographer based in Westfield, NJ.
Laura Brown's illustrations have appeared in various magazines and books. She accepts commissions for portraits and paintings.
Stephen D'amato works in oil, watercolor and graphite. Stephen has an on-going series of Jersey Shore scenes.
Michael Endy is a fine art photographer from Westfield, NJ.
At an early age I was given the opportunity to time in the galleries where my mother worked looking at many paintings of people, nudes and portraits. Even as a child, the human form fascinated me. In my art, I depict the body, mainly faces, touching on themes of humanity, emotional turmoil and survival. Throughout my life I have watched those I love suffer, and have experienced suffering myself. As a cancer survivor, my view on life has certainly changed. I now see each minute we are given as a gift of life from God. Through this journey, I discovered how generous and loving people can be. So many people have helped my family and me to grind through the grueling process. Life is an adventure for me now, not a battle or a race.
When creating each sculpture, I layer textures, combining raku ceramics with various found objects. The smoke of the raku firing process creates a blackened surface on the ceramics. The glazes produce a broad spectrum of metallic, matte and cracked surfaces, with variations in shades of copper, colbalt blue, turquoise, yellow, red, and white crackle, to name a few. Colors are intensified with the high heat and reduction process, giving the glazes an aged, weathered effect. With these glazes, the effects on the surface create inherent drama. I combine other natural materials such as wire, wood, dried flowers and tissue paper, then layer them over the sculpture, drawing diagonal lines across the face to exaggerate a sense of conflict. I use the cross as the religious symbolic representation of our inner turmoil and self-conflict, such as trying to stay strong in faith and God, and how we are constantly judged by ourselves and others.
Eleanor Gilpatrick is a professional fine art painter, a contemporary realist. Color and composition are her strengths. She sells her original artwork on various art website. Please see her website for a complete listing.
Maxine King creates one of a kind nude/life paintings, her innovative figurative style is widely recognizable by the viewing public, works done from live models with Sumi ink and watercolor.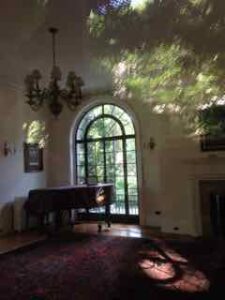 Robert P. Langdon enjoys walking around with his camera and capturing everyday objects in a way one may not experience with the naked eye.
Alex Mambach paints still lives, portraits and figurative works in oil or gouache. Currently he is teaching an oil painting class at the Artist's Guild in Rahway.
Sharon Reed studied design at NYSID, and then merged her love for painting with her love for animals. Sharon is an art teacher and available for commission.
Kanak "Kay" Bhasin is a native of Mumbai, India. Upon emigrating to the United States, Kay earned her bachelors degree in Fine Art & Art Education followed by a masters Intruction & Curriculum. She enjoys painting with acrylics in her New Jersey studio.