Create and sell art.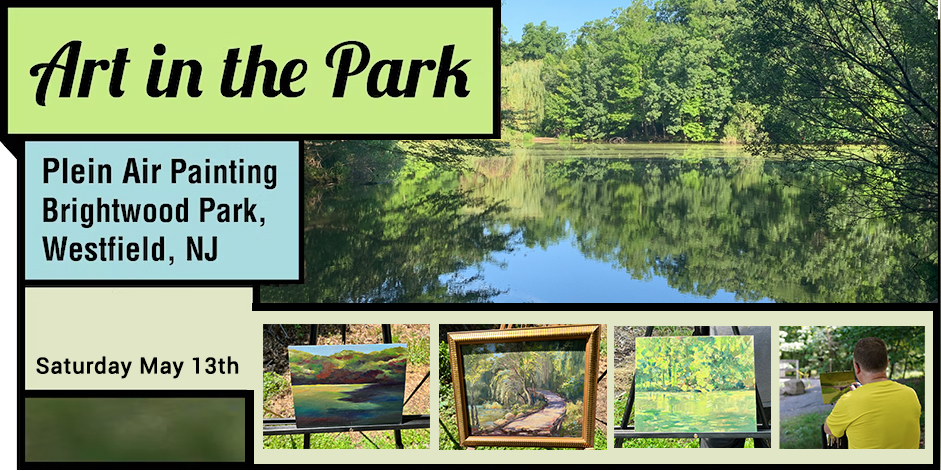 Attention Westfield Art Association Artist. Bring your easel, brushes and paints and set up in Brightwood Park. Any painting or drawing medium. Meet with fellow artists. There will be an opportunity to display your art at the end of the event if you choose to. We will have a judge and award prizes. Please note, to qualify for a prize, the art has to be completed in the time allotted for painting while in the park.
First Place $100
Second Place $50
Third Place $25

Where: Brightwood Park
When: Saturday, May 13th, 10 am to 3 pm.
10 am – arrival and set up
11 to 2 – timed paint session
Set up paintings for judging 2-2:30
Judging at 2:30
Cost: Free for up to date WAA Members, and Friends of Brightwood Park, General Public Admission $20.00
Register here
New This Year: Show and sell your work
Email us at westfieldartassociation@gmail.com
5 pieces each.
No commission.
Weather permitting.
First come first serve.
About Friends of Brightwood:
Don't hesitate to reach out with any questions you might have!